Welcome to WBTS

We, at Washington Baptist Theological Seminary, seek to deliver a quality of basic education that is second to none. Anything less, in our estimation, would be robbery. Within the past 85+ years, the Washington Baptist Theological Seminary has taken great pride in going about the task suggested in Dr. Holloman's treatise, "Gold Everywhere." In that treatise, he inferred that in the most unlikely places, and among the most unlikely persons, gold can be mined, if the miners are determined.
We, the Trustees and faculty, work to equip persons who are "furthest from the top" with the gold that has, heretofore, been almost exclusively refined at the Washington Baptist Theological Seminary.
Rev. Dr. John L. McCoy
President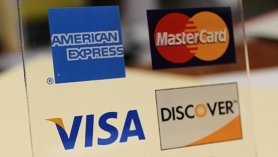 Rev. C. Anthony Muse – "God Has Not Forgotten You"
God Has Not Forgotten You
Special Guest: Rev. C. Anthony Muse, Bishop Ark of Safety Christian Church and Maryland State Senator 26th District and Candidate for the Prince George's County Executive Office
The Washington Baptist Theological Seminary's instructional program is only designed for and aimed at persons who hold or seek to learn the particular religious faith or beliefs of the church or religious institution and provides only educational programs for religious vocations or purposes.
Washington Baptist Theological Seminary is a religious educational institution operating in the State of Maryland pursuant to an exemption granted by the Maryland Higher Education Commission, without a certificate of approval from the Commission, as specified in the Code of Maryland Regulations 13B.02.04.
Rev. L.K. Floyd – "Love of God"
Love Of God
Special Guest: Rev. L.K. Floyd, Pastor of Heart Changers Baptist Church and President of the Missionary Baptist Ministers Conference of DC and Vicinity