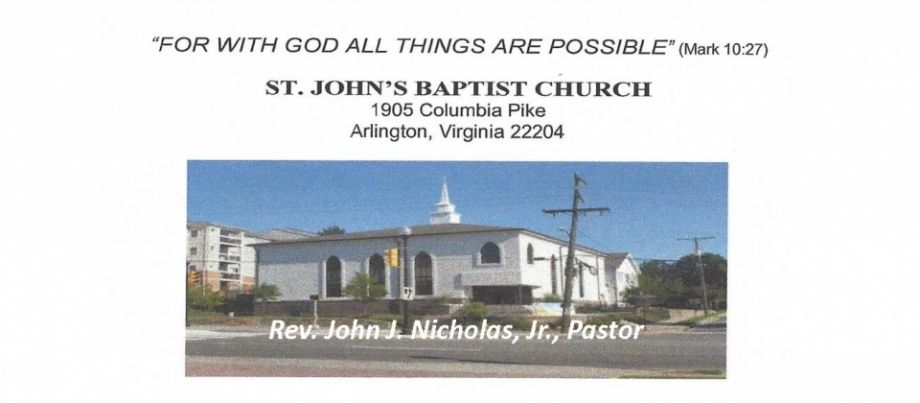 Extension School at St. John's Baptist Church
The Extension School has been in existence since 2009. It is currently housed in the St. John's Baptist Church of Arlington, Virginia, where Rev. John J. Nicholas, Jr. serves as pastor. It is a sub-division of the Certification Program. Classes are held every second and fourth Saturday of each month beginning in October and through the month of April. It is designed to serve the needs of churches in the northern Virginia area. The primary curriculum is strengthening the leadership needs of both laypersons and clergy alike of the Washington Metropolitan Area. Since its inception, it has explored the various leadership styles and approaches to 20th century leadership.
The primary focus has been the promotion of the Transformational Leadership model that emerged in the ministry of Jesus. Students who complete the program are awarded Certificates of Completion each May during the Commencement of the Washington Baptist Theological Seminary. The Extension School will very soon stand on its own as the Leadership Institute of The Washington Baptist Theological Seminary.
Extension School Administrative Staff
Pastor
John J. Nicholas, Jr.

Program Coordinator
James Countee
Administrative Assistant
Doretha Countee